We are very excited to announce that Ashlea Bourdon has been hired as our Ski Program Coordinator. She will be coordinating with New Hermon Mountain, Inc. to provide after school ski opportunities to our students. If you are interested in learning more or signing up, the link to the information can be found on the link below. We will also be sending paper copies home with students. Please turn in sign up forms to the main office and we will ensure that Ashlea receives them.
https://docs.google.com/document/d/1j5aEi8ibwV0bTN0D2nOD7RYGoUFQSuudGniabgtn8LA/edit?usp=sharing



Good Morning PreK Parents: Our pre-K program is filling up very quickly. Letters with teaching assignments (am and pm) went out a few weeks ago, and we have received some questions about placements that we would like to clarify. Pre-K assignments (am and pm) are based on the bus routes established by the district. There is only one pre-K bus for drop offs in the morning and pick-ups in the afternoon, so students are placed in the program that matches the transportation locations written by parents in the pre-K registration packet. The morning and afternoon bus routes are on opposite routes of town. If your drop-off or pick-up location has changed since filling out the pre-K packet, please contact the school so that we can update your child's information. Unfortunately, due to state required numbers for pre-K, we cannot guarantee that your child can be placed in an alternative session, but we will try our best to accommodate family needs. We apologize for the confusion around the preK placement process, and will be revising our protocols and parent information so that it is more transparent for families. Please feel free to contact the PADS office with any questions. Our summer hours are Mon.-Thurs. 8-3:00.

I hope everyone is having a great summer break! We can't wait to hear about all of the adventures our families and staff are having. We are hoping you will join us in the Hawk Summer Adventure Selfie Challenge! For those interested, go to the google link below to download the activity bingo board. Take a picture of yourself completing the activity at post with the hashtag #HawkSummerAdventureBingo or bring your completed bingo board to school during the first week for a prize entry--teachers, this includes you too! We will draw a prize for each grade level and one staff prize. We can't wait to see your adventures!
https://docs.google.com/document/d/14No_3NY0_SdbK5s9EplgC2C8BmuXQaogQxS2_LPsF58/edit?usp=sharing
I started the challenge today--we just returned from camping at Jo Mary Lake.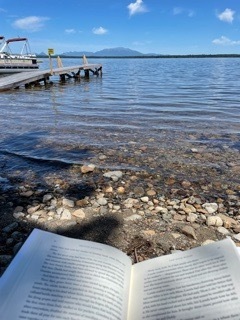 Due to the weather and fortunately the size of the program, we are moving today's 4th grade promotion ceremony into the air conditioned cafeteria. Please, remember there is limited space and we have said that only parents/guardians and siblings attend. It is a requirement that anyone in a school building needs to wear a face covering. Please, be mindful of this rule. If you are not wearing one, you will be provided with one to wear during your time at the event. Thank you for your cooperation.😊
Last Day Clarification... If your child currently, attends school on Tuesdays, their last day is June 8th (full day). If your child does NOT currently, attend school on Tuesdays, their last day is June 7th (full day). We hope this helps.😊
Reminder: ALL MEDICATIONS must be picked up by the end of the school year. Any medications still remaining at the school will be discarded on Wednesday, June 9th. If you have any questions or concerns please notify Nurse Scripture at 207-848-4048 or
angela.scripture@schools.hermon.net
.
The Fiber Network is fixed and the Elementary School Phone and Internet are back up and running!
Update: An Emergency Fiber Repair Crew is on site and working to repair the fiber network.
Fiber Network Outage Update: Due to the fiber network outage to the Town Office and Elementary School, we have no internet or phone system, in or out of the school. If you need to reach the school, during this outage, you will need to call 848-4000 extension 3015 (Mrs. Perry) or email,
kathryn.goodman@schools.hermon.netPlease
, be considerate of us only having 1 line and only call when necessary, during this outage. There will be no Remote/Virtual classes and lessons on Tuesday, May 18, 2021. Students are to work on any prior assignments, they have not completed and continue with any assigned computer programming. The 3rd grade NWEA will have to be postponed until the fiber issue is fixed and the internet is back up. I will keep you updated as we are informed of the progress.
✋✋✋ Attention!!! ✋ ✋ ✋ We need your help. With our new reentry plan and the additional student days, we have additional drop off traffic. It is vital that you have your child ready to exit the vehicle when you pull up to the drop off loop. We have staff members stationed along the sidewalk to support your children, in safely walking down the sidewalk to the canopy entrance. Please, do not wait until you are at the front of the canopy to have your child exit the vehicle. DO NOT PARK and get out of your vehicle in the drop off loop. We need multiple children to exit at a time in order to keep the traffic line out of the road. Thank you for your support! Mrs. Perry😊
Travel Outside of Maine Students must quarantine for 10 days from return or have proof of a negative Covid test. There are few situations in which these guidelines do not apply. Please notify the school Nurse.
angela.scripture@schools.hermon.net
207-848-4048 (As of RIGHT NOW, New England States are exempt from travel guidelines. These guidelines change frequently, however.)
Happy Spring! Don't forget, Daylight Savings this weekend.🌈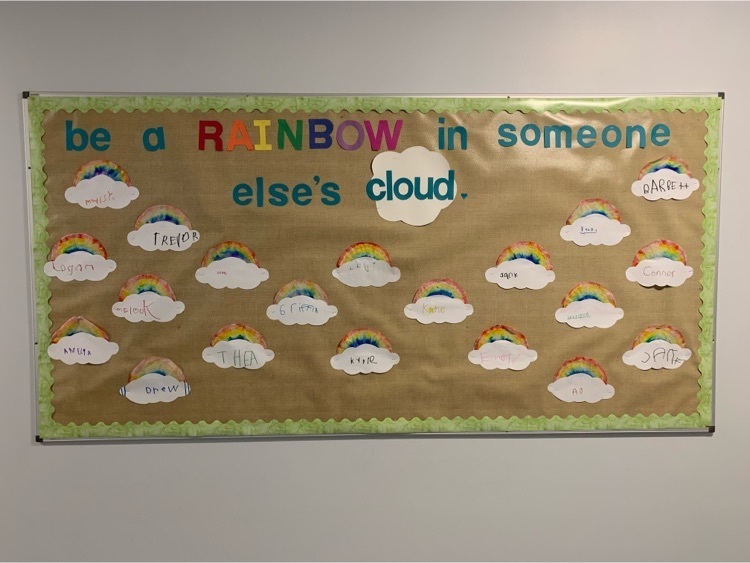 Here is our UPDATED March lunch menu, to reflect the needs of our new reentry plan.😊
Dear Elementary Families, This notice is to inform you of recent changes approved at the Hermon School Committee meeting on March 1, 2021, that will allow Hermon Elementary students increased access to their curriculum, starting March 22, 2021. Under current state mandates we are still unable to meet in person at full student capacity; however, due to many recent technological upgrades (1:1 deceives and classroom instructional equipment) along with classroom movement, staff hiring, flexibility in teacher planning and coverage, and incredible teamwork in thinking outside the box for scheduling and student planning, we will be offering a third in person student day to our K-3rd grade students and "virtual learning" to our 4th grade students on their "off days". Therefore, our 4th grade students will now be attending two in person instructional days and two virtual instructional days. This will double the instruction that we are able to provide for them. Although we are excited about the changes, we know that there will be challenges. In anticipation, we have made the necessary arrangements to incorporate our SpEd and Title interventions during student's in person days. We have also hired a PE teacher and the K-3rd grade students, will be receiving their unified arts instruction, along with additional classroom instruction, on their additional day of school. The K-3rd grade students will no longer receive their unified arts instruction remotely, via SeeSaw. We will still use SeeSaw as our K-3rd grade parent/teacher communication portal. In consideration of our 4th grade, we will only be requiring our 4th grade students to attend their four core classes and they will only attend two core classes per day. Therefore, students who log in from home on their virtual days will attend Math and Reading on one virtual day, then Science and writing on their other virtual day. The 4th grade Unified Arts will remain unchanged and flexible for opportunities for your children, as you see fit. We have taken into consideration proper screen time and the 4th grade students will log in at 9:00 for a 45-60 minute live classroom session and then again at 1:00 for their afternoon session. They will be provided with independent practice work but will not be assigned homework. We will be reaching out to parents when students do not log in to their classes. All four days are academic days and we expect students to do their part by logging in and participating, to the best of their ability, in the instruction. It is our hope that this additional instructional time for our students will allow them to recoup some of the instruction that has been lost this year due to our unfortunate pandemic situation. If you have any questions or concerns, please do not hesitate to contact me. Sincerely, Jenny Perry
Update!!! March 15th In Person Student Day for Friday Students. March 19th No school.
Post from Bangor Humane Society: When we ask for help, we are astounded by the generosity and thoughtfulness we receive in response. Earlier this week, Rich, who heads up a group called Mainely Money Pits, had a little meet-up of his fellow car lovers. He decided to use the opportunity to collect supplies and cash to benefit the animals here at BHS. Then, Krista at Hermon Elementary School dropped off a whole mess of supplies collected by staff and students and issued a challenge to other schools to run supply drives for BHS as well! Wow! Our hearts are full, and so are our stores! Thank you!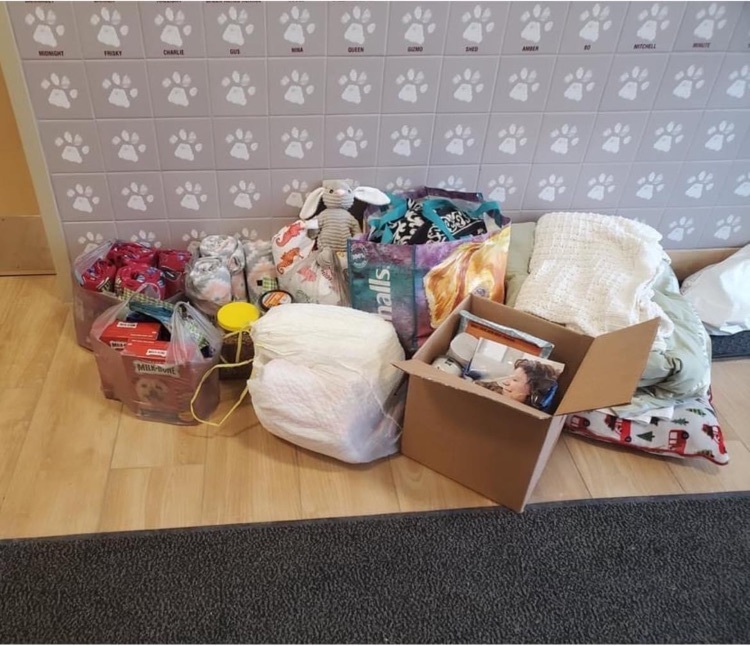 Please, remember if you have a PreK or Kindergarten aged student for the Fall session, we need their registrations this month. You can pick them up in the office or call to get one. (848-4000 option 3)